Food and beverage delivery boxes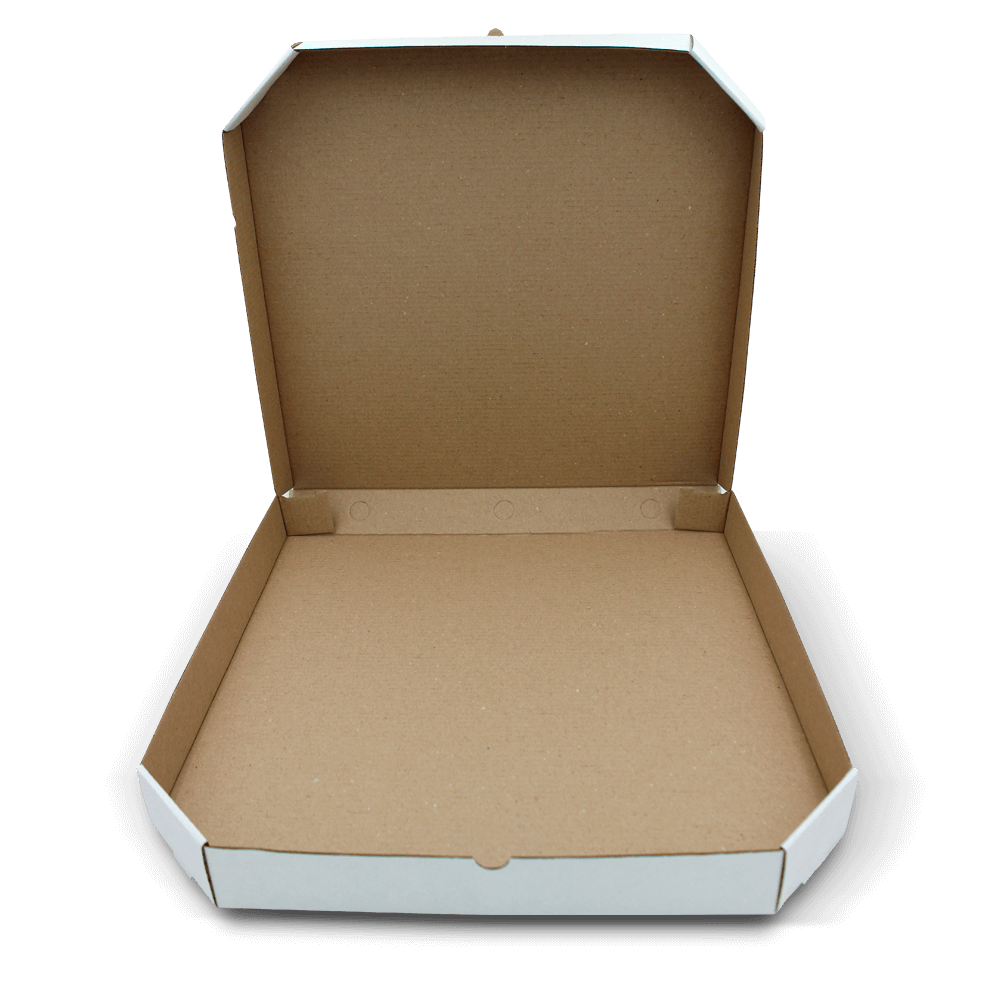 A large selection of dimensions
Food and beverage delivery boxes
Due to the rising use of delivery services, there is a higher need for food delivery boxes.
Food packaging is used when food is frozen, thermally processed, or transported.
When it comes to food packaging, it must meet several criteria, and the most important among them are food safety, temperature preservation, moisture resistance, sustainability..
First and foremost, of course, is food safety. Food delivery boxes must protect food from contamination and maintain its quality. This includes protection from bacteria, dust, moisture, and light.
Food delivery boxes must also be made of materials that are hygienic and safe for use with food.
Next up is the temperature of the food. Food delivery boxes must maintain the desired food temperature during delivery. Multi-layer cardboard packaging is mandatory in order for food to arrive hot or cold and for food to be protected from moisture.
Cardboard boxes for food delivery are also suitable when it comes to environmental protection, which we talked about more in the "Take a peek into our eco World of cardboard packaging" article.
If you need food transport packaging (pancake boxes, barbecue boxes, salad boxes, catering boxes etc.) you can find them here.
PIZZA BOXES
Although we have been successfully producing pizza boxes (and food boxes) for more than 20 years, we are constantly working to bring our offer in line with the upcoming market needs and expanding the range of pizza delivery boxes.
In addition to the box, we offer the option of making pizza coasters and other, cardboard accessories.
According to the client's needs, pizza boxes can be personalized according to the brand.
We currently offer the following dimensions of pizza boxes: 18cm, 22cm, 26cm, 28cm, 32cm, 36cm, 38cm, 42cm, 45cm, 51cm, 55cm and 60cm.
Another type of packaging, for which we have the most frequent inquiries from pizza places, in addition to pizza boxes, there are also pirozhka boxes.
The pirozhka box comes in two dimensions, 28cm for large pirozhka and 21cm for small pirozhka.
Do you know why cardboard boxes are used for pizza?
Cardboard is very durable and therefore an excellent choice for your business. In addition, it prevents moisture from entering the food, protects it and preserves heat, which is especially important for food that is delivered.
In addition, this box shape is the most convenient for production, a single sheet of cardboard is used, which is easily assembled on site.
BEVERAGE DELIVERY BOXES
By beverage delivery boxes, we also mean conveyor boxes with honeycomb (you can find on the "other boxes" page), which will allow you to move multiple bottles safely in one box. But we are also thinking of packaging that will compliment the appearance of your product.
We will assist you in making your brandy box or wine box appear exactly like you envisioned. If you don't have an idea and want a simple cardboard package for beverage, we can assist you on packaging logistics.
When properly packaged, the bottle becomes a genuine gift for friends, business associates, or customers.
If you have any questions about our products and services, our team is at your disposal.